Lodi Reaches for New Heights-Heads to the Aspen Food and Wine Classic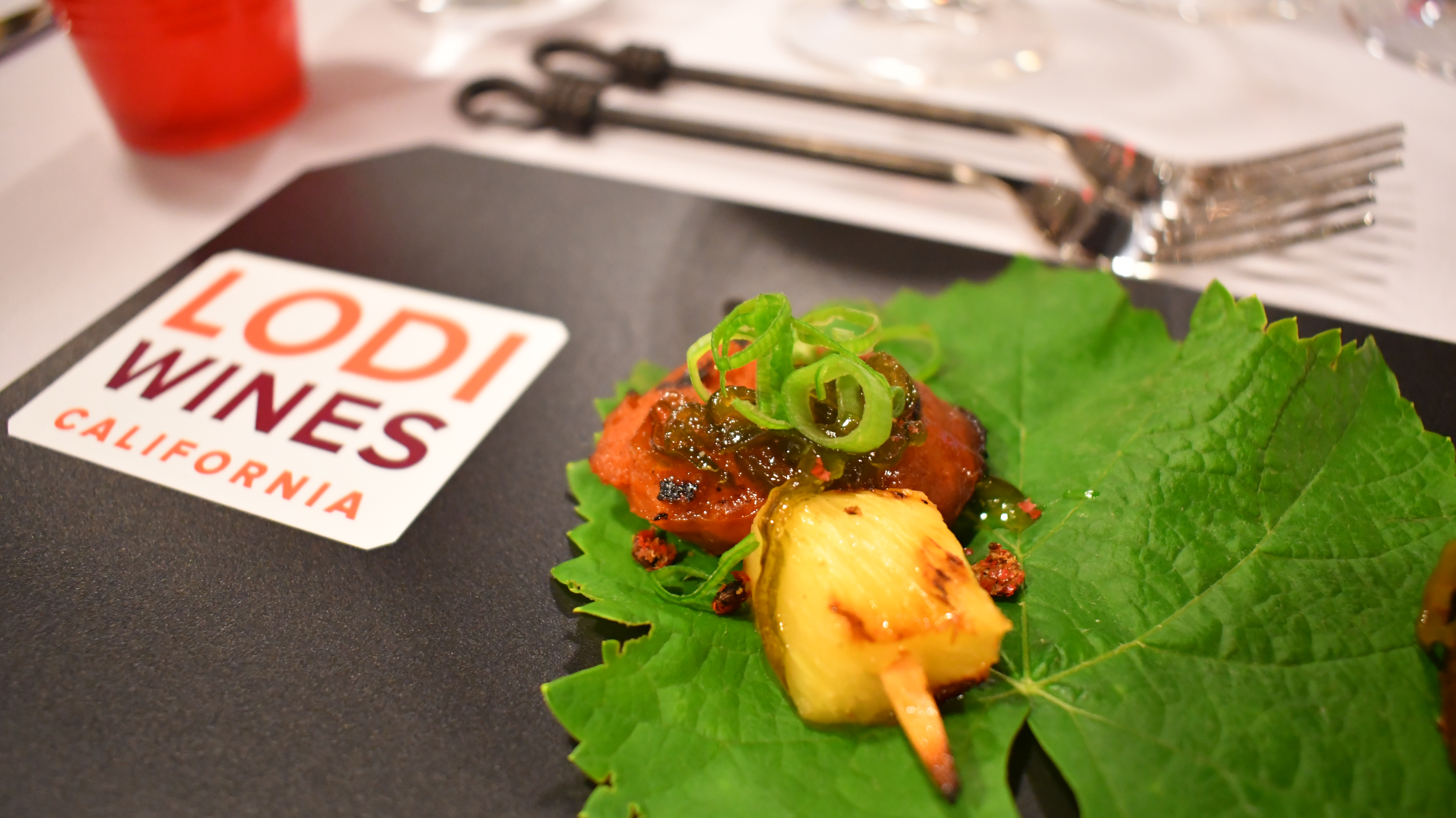 The tarmac is waiting. Bags are packed. Packages of Lockeford Sausages are stuffed into carry- on luggage and dozens of Lodi wines will fly the friendly skies for eager oenophiles.
That's right, Lodi wine is taking flight to one of Food and Wine's premier events, the Aspen Food and Wine Classic. In fact, five of Lodi's award-winning wineries are heading to the Classic this weekend. Their plan…to tell the food and wine world that Lodi is ready for the spotlight!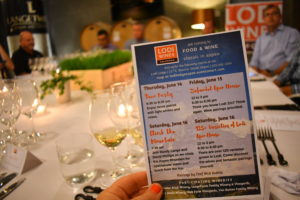 Joining Michael-David Winery, Van Ruiten Winery, Oak Farm Vineyards, Klinker Brick Winery and Lange Twins Family Winery and Vineyards is local Chef, Nick Kubitz. Kubitz a talented young Chef and owner of Range Catering, is a favorite among Lodi wineries. The group will give festival goers a taste of Lodi and tell the story of the region's multigenerational farming families with a long history of sustainability.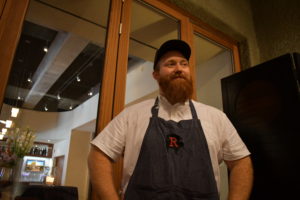 In addition to pouring at the Aspen Food and Wine Classic, Lodi wine will host the Lodi Lodge. The perfect spot for members of the trade, distribution and media to stop in for a sampling of some of its finest wines paired with flavorful bites from Chef Kubitz. Each day of the Classic will feature a different food and wine theme, and each will showcase the diverse wines of the Lodi appellation.
A few weeks ago, I was fortunate enough to attend a preview of the food and wine for the festival hosted by Lodi wine for local media. It was the ultimate Tasting Tuesday held at LangeTwins Family Winery and Vineyard and attended by the other four participating Lodi wineries. Below is a sampling of the decadent dishes and Lodi wines on display for the Aspen Food and Wine Classic this weekend!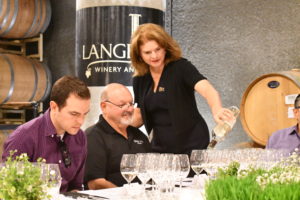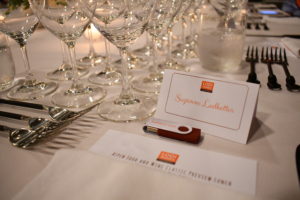 First Course-Taco Thursday
Enjoy a variety of tacos with light whites and rosés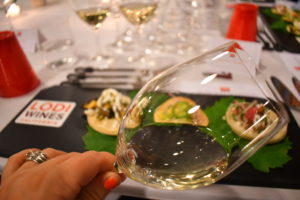 Grilled Avocado Taco with a black bean puree, charred corn pico de gallo, crema and queso fresca. Chef paired this taco with the 2017 Van Ruiten Family Winery Pinot Grigio.
Flounder Ceviche Tostada with an avocado puree, pickled peaches, jalapeno and radish. Paired with the 2017 Klinker Brick Winery Albariño
Cochinita Pibil Taco with pickled onion, radish, crema and cotija Served with the 2017 Oak Farm Vineyards Sauvignon Blanc.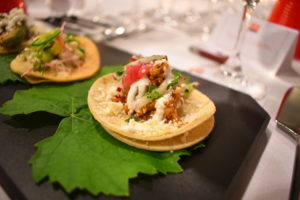 Right out of the landing gate, both Kubitz and Lodi wine hit one out of the park. These tacos were packed with flavor, especially the grilled avocado taco, my pick as the best pairing with the Van Ruiten Pinot Grigio. I learned a valuable lesson from this course. The next time I host a taco party, I'm pouring these three wines!
Second Course-Zinfandel and BBQ (Friday)
Think you know Lodi Zin? Think again.
Grilled Lockeford Sausage and pickled pineapple skewer with a jalapeno marmalade and scallion. This had all the sweet and spice you could ever need in one dish. A great combination of flavors and an elevated use of Lockeford Sausage, a regional favorite!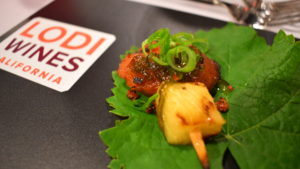 BBQ Pork Tenderloin with an apricot mostarda and chive. This was my single favorite dish of the day. It complemented each of the Zinfandels, although I think it married especially well with the Klinker Brick Old Ghost.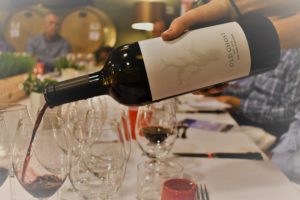 Grilled Tri-Tip with a charred green garlic chimichurri. This was another one of my favorites. The herbaceous chimichurri was bright, flavorful and down right delicious.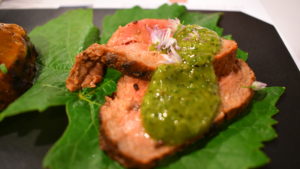 This trio was paired with the Lange Twins Centennial Zinfandel, Klinker Brick Old Ghost and Van Ruiten Zinfandel. It was my favorite trio of the day. The three different meat dishes brought to light the broad range of Lodi Zins. The region makes Zinfandels with spice and pepper alongside bottle ripe with fruit and jam.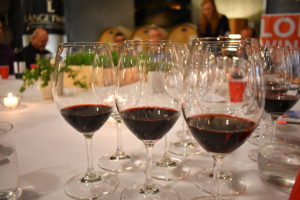 Third Course-125 Varieties of Lodi (Saturday)
With over 125 varieties grown in Lodi, discover the wines and savor the pairings.
Roasted Carrots with Aleppo Spiced Labneh, preserved lemon, pistachio and carrot top za'atar. This plate proves that vegetarian dishes can still satisfy the most discerning palates. I'm a sucker for Aleppo pepper and the preserved lemon added the spice and zest carrots demand.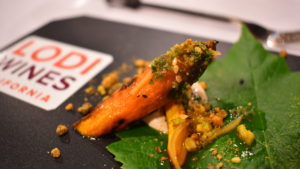 Grilled Watermelon and Tuna Crudo with avocado, togarashi and daikon. A seriously gorgeous dish. Tuna and watermelon…apparently two foods that I need more of in my life…together.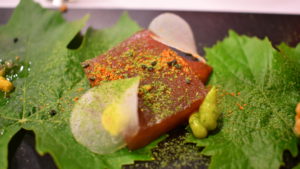 New York Steak with tomato conserva, onion jam and a parmesan tuille. An incredibly tender morsel of steak that i loved for both the savory onion jam and the crunchy parmesan.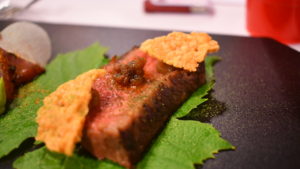 Much like the dishes they were partnered with, the Lange Twins Chenin Blanc, Oak Farms 2017 Rose of Granache and the Michael David Freakshow Cabernet Sauvignon were as diverse as they were fabulous! Who would have thought a Chenin Blanc from Lodi could show so well? It does. The 2017 Rosé of Granache was a perfect match for the grilled watermelon and the Michael David Freakshow stood up to the New York steak with ease.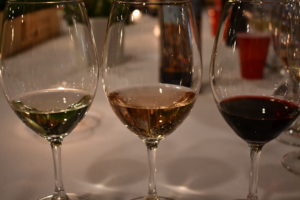 If the food and wine preview I attended is any indication of what's in store for the Food and Wine Classic in Aspen, book your flight now. I wouldn't want you to miss out on the opportunity to taste Lodi wines with the imaginative cuisine of Chef Kubitz!
So, if you are heading to the Aspen Food and Wine Classic, be sure to stop by the Lodi Wine booth and introduce yourself to the vintners and grape growers behind Lodi wine. And maybe…just maybe, you might even think about visiting us in Lodi Wine Country for the ultimate experience. We promise, you will feel like family when you do!
---