Anyone else ever wonder when life is going to slow down a bit? Well, I can assure you, in Lodi, it isn't going to be in May. It's so crazy I'm terming it May Madness! There are just SO many exciting things happening in Lodi this month, which is exactly why I started this blog. In the coming weeks I will be showcasing farm to fork dinners, multiple wine events and two premier non-profit fundraisers right here in Lodi, California! In fact, if I were you, I would consider getting Stuck in Lodi for the entire month so you don't miss out on all of the fun things in store for our region.
Sips Ahoy, Omega Nu's Spring Fundraiser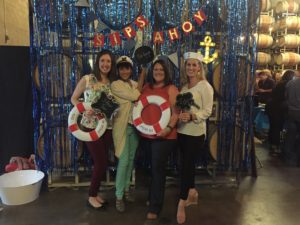 Okay, so technically, this event is the last weekend in April, but it's all running together now, so bear with me! 400 attendees will pack into Van Ruiten Family Winery for a fun-filled evening of local wine, killer food trucks, unique shopping vendors and live music from The Summit Band. Don't miss out on your opportunity to grub on A Moveable Feast, our local green food truck. Their food is too die for and they even have a secret menu. Tickets are only $25 and all proceeds benefit Lodi area non-profits. Omega Nu recently handed out over $25,000 to local charities this past month!
Hospice of SJ Kentucky Derby: Saturday, May 6, 2017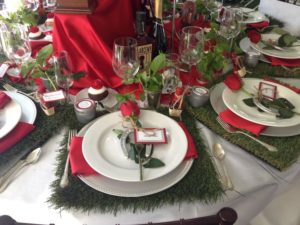 One of Lodi's most popular fundraisers is the Hospice of SJ Kentucky Derby. Guests will don their most extravagant Derby hats, dine in Lodi style, bid on auction items to benefit the not-for-profit SJ Hospice, and catch the Kentucky Derby live from the big screen. Oh, and did I mention the event is held in the Sargent Equestrian Barn?
Babes and Bouquets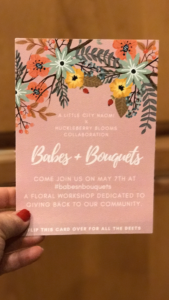 Fellow blogger and dear friend Madison Shinn of Little City Naomi has partnered with Anna Sinclair of Huckleberry Blooms to launch an intimate fundraiser benefiting the Pregnancy Resource Center.
Guests will have the opportunity to build a bouquet (floral workshop) and donate them to local moms from the Pregnancy Resource Center. There will be good bubbles and small bites to snack on while building the arrangement. I love the uniqueness of this event and I think it is a perfect example of how easy it is to give back to your community.
LangeTwins Pre-ZinFest Dinner featuring Texas James Beard Chef Molly McCook Thursday, May 18, 2017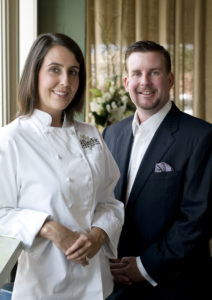 ​This Winemaker Dinner, unofficially kicking off the festivities for ZinFest, will include a four-year library tasting of the winery's domestic Bordeaux, Midnight Reserve. Chef Molly McCook, of Ellerbe Fine Foods in Ft. Worth, has created an exquisite menu that will feature a pairing and tasting of ten different LangeTwins wines, including an introduction of a newly released 2016 Chenin Blanc. Do NOT miss out on this unique evening. For more information contact LangeTwins by email at events@langetwins.com or by calling (209) 334-9780. I applaud the winery's efforts to bring in big talent for one of Lodi's most popular weekends for tourists and locals alike.
Vintner's Grille: Lodi's Exclusive Dinner to Kick off ZinFest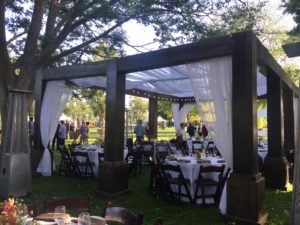 If you haven't scored tickets for this event, you might be too late. Guests roam Lodi Lake in an idyllic setting sipping on award-winning Lodi wine and hobnobbing with Lodi's winemakers, grape growers and industry insiders.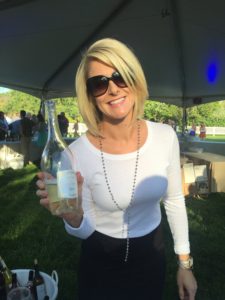 The evening features an elegant, family style dinner crafted by Angelina's and live music from The Ben Kolber Project (Ben happens to be an awesome Grape Grower and owner of KG Management). I attend a LOT of events in Lodi, and this is hands down my fave! Cheers!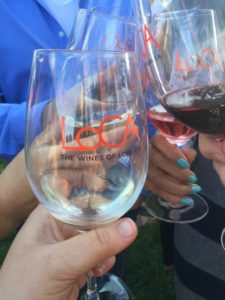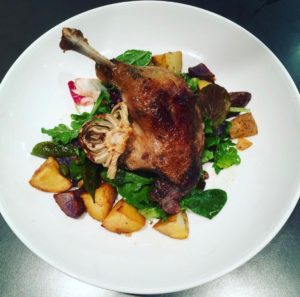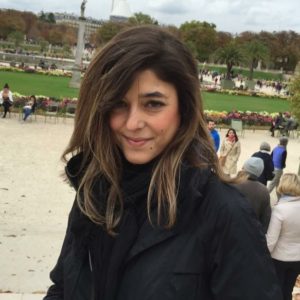 Zinfest & Post Event Dinner with Private Chef Jennifer Kupka, Airport Cafe
Each year, my husband and I host a group of friends for Zinfest weekend. This year is aiming to be our best yet with stops at Bokisch and Klinker Brick before heading to Zinfest to check out the 45 wineries, food offerings, live performances and Cooking School. But the part I am most looking forward to is a dinner in our backyard, under the market lighting. Our meal will be catered by private chef (and local Yoga Studio owner) Jennifer Kupka! We are hammering out the details as we speak and I can't wait to share with you what she has come up with to tantalize our taste buds! If you haven't visited the Lodi Wine region by now…I highly suggest a trip!
I hope you will check back into the Fine Foodie Philanthropist for updates on these fun events and more!
Cheers,
Fine Foodie Philanthropist
Suzanne Ledbetter