Farm to Fork Perfection: Ag Safe Dinner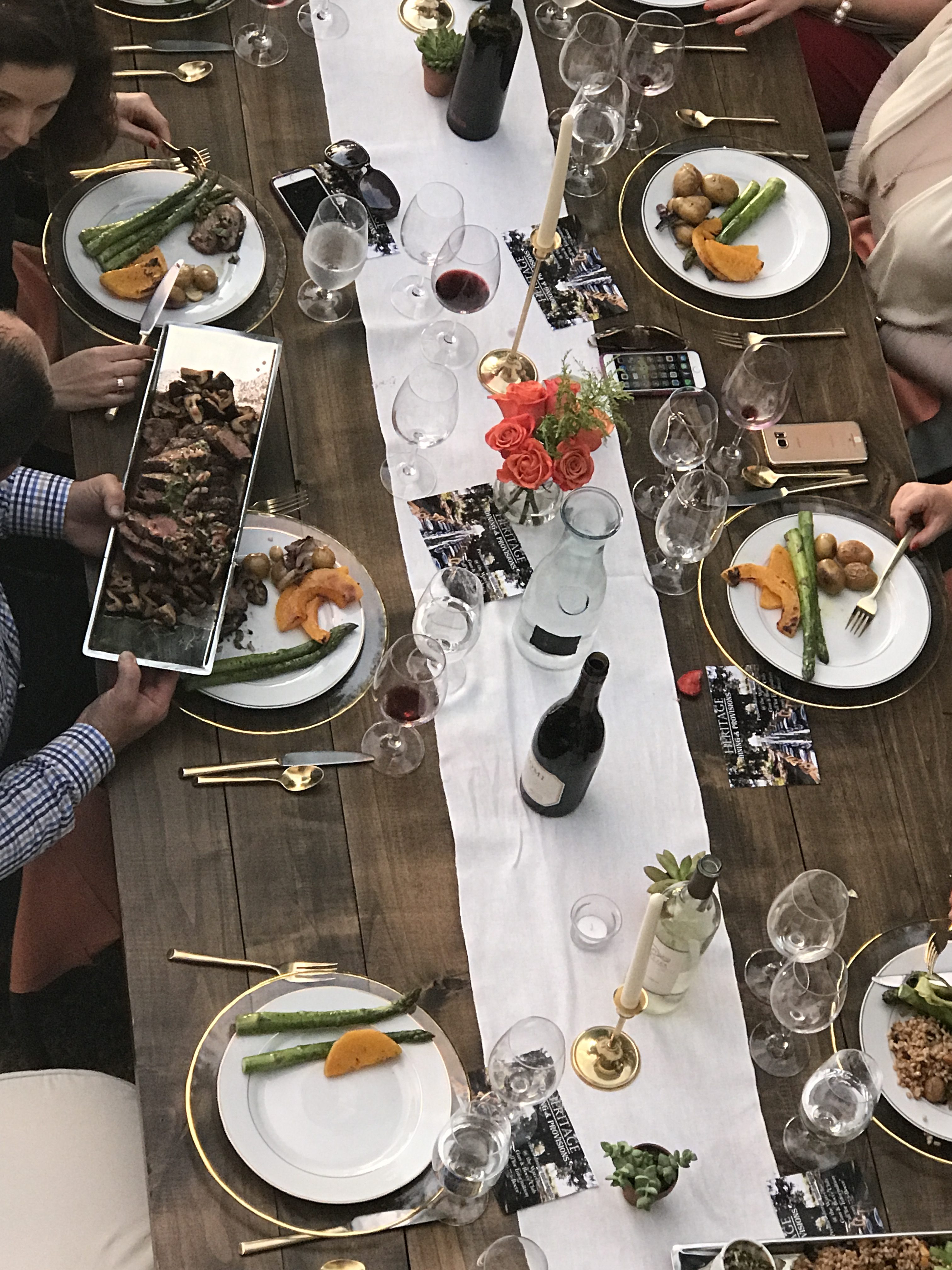 What a great time to live in Lodi Wine Country! The sun is shining and last week I had the privilege of coordinating a dinner for AgSafe's board of directors! My husband recently joined the board, and when news came Lodi would be hosting their meetings I jumped at the chance to arrange a beautiful farm to fork dinner. Let's temporarily ignore the fact that we would be boarding a plane for Hawaii for a 7 night stay. Ten days to plan…get a caterer, organize the decor, order rentals, plan for a crisis. In reality, I guess I had three days! But I thrive under pressure.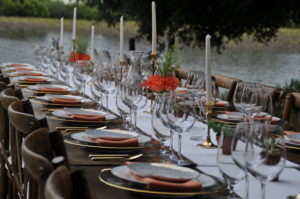 Needless to say, it has all come together! Marisa Manna-Ferrell , of So Eventful gave me the name of Paul Ratto,of Heritage Dining and Events, to be our private chef for the evening. He crafted an extraordinary menu given his modest budget, highlighting the bounty of agriculture in our region.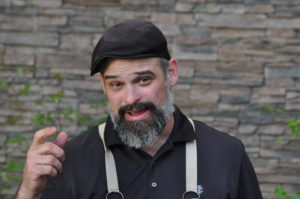 Paul's version of good food is micro-local. He likes to source his ingredients from our community and preaches clean, robust flavor profiles in his food. This was evident throughout each course, where Paul used the freshest ingredients possible and seasoned them perfectly with coarse sea salt and Calivirgin Olive Oils.
Tonight was no exception. The charcuterie platter was OFF the charts. I mean, check this bad boy out? Honestly, the second it was put down, it was devoured in 15 minutes!!!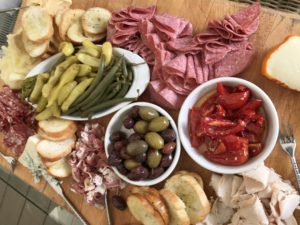 As guests enjoyed their wine, the staff hand-passed garlic rubbed crostini with goat cheese, Delta farmed asparagus and Calivirgin Citrus Hand Buddha olive oil.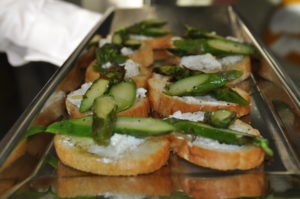 The butter lettuce salad with strawberries, burrata, avocado, pickled onions and shaved-grilled asparagus was the perfect pair to the Ledbetter Family Vineyards Sauvignon Blanc.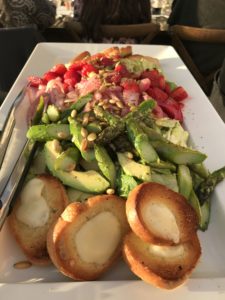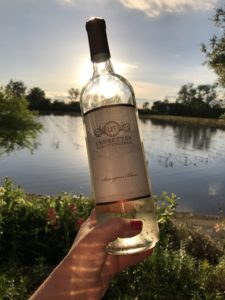 Chef Ratto also acquired some massive New York cut steaks that he served with a local chimichurri sauce. It was bright, herbaceous and intoxicating. Many guests poured it over their entire meal! Oh, and even the coffee rub on the steaks was local, sourced from the Cotta family's coffee beans. We paired the dinner with Justin 2014 Cabernet Sauvignon Paso Robles, Meomi 2015 Pinot Noir, Garnet Vineyards 2014 Pinot Noir Stanley Ranch and Michael David's 2014 Freakshow Cabernet Sauvignon.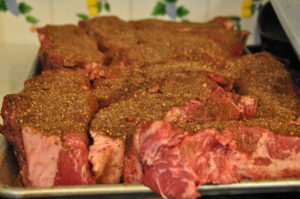 To finish an exquisite dining experience, we, once again hit up a local perennial favorite, Michael-David Winery's Farm Cafe, which sells a wide variety of buttery and flaky homemade pies featuring local ingredients like Apple or Strawberry-Rhubarb, which was everyone's favorite!
The evening was perfect. Would you check out the sun setting on the Mokelumne River behind us?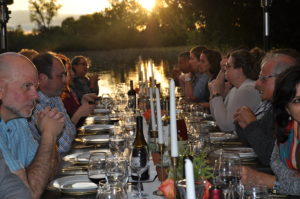 We are so lucky to live in Lodi and have an abundance of fresh vegetables, fruits, wines and olive oils at our fingertips. Cheers to another successful event featuring fine food, wine and philanthropy! 
More about AgSafe
The mission of AgSafe is to advance the food and farming industries commitment to a safe, sustainable workforce and food supply, by providing practical education and resources.
The organization has trained over 60,000 growers, farm labor contractors, packers, shippers and processors, along with their supervisors and workers, in the most critical safety, health, human resources and food safety issues.
Thanks for following along…until next time!
Cheers,
The Fine Foodie Philanthropist
Suzanne Ledbetter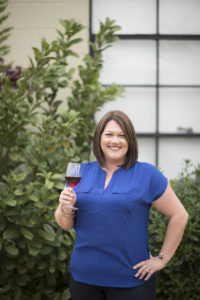 ---