Shakin' it Up: a Cocktail Class with Master Mixologist Teresa Perry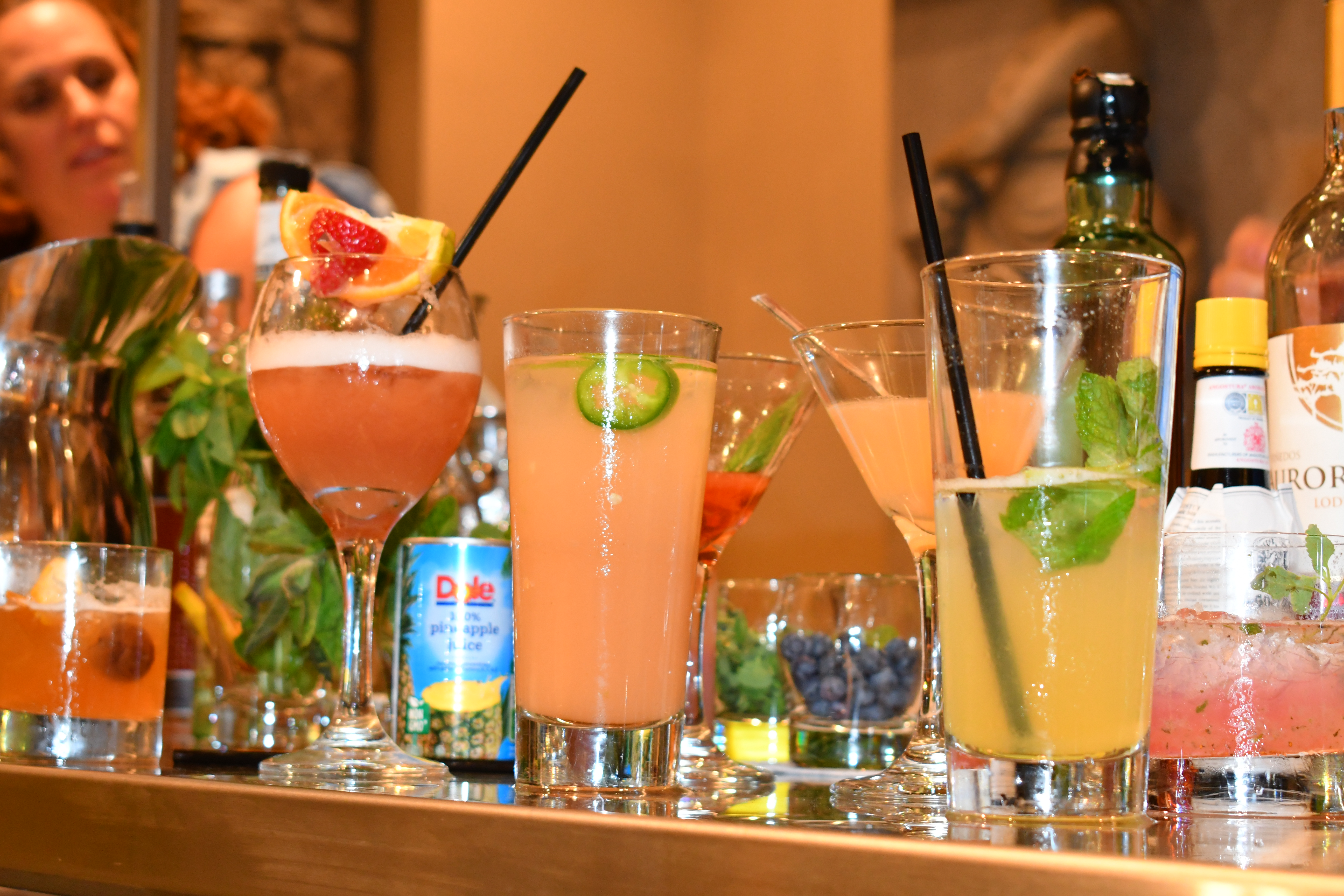 Girl's Night Out: Cocktails 101 at Wine and Roses
It's time to shake things up! Seriously. You know I always love a beautiful glass of wine, but sometimes the Fine Foodie Philanthropist needs a good cocktail! And when I do, I normally end up at Towne House Restaurant, where I cozy up to the bar with master mixologist, Teresa Perry.
As the lead bartender, Perry is responsible for crafting refined, seasonal cocktails to tantalize your taste buds. She also has a vast array of local, farm-fresh produce to enhance your drinking experience!
Over the past year, Wine and Roses hosted a variety of cooking classes catered to both locals and tourists in Lodi Wine Country. When I heard they scheduled a Mixology Class led by Perry, I made my reservation and invited a friend to come along for her birthday!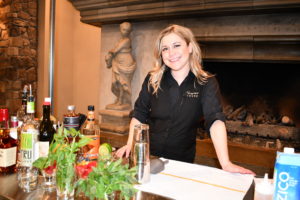 I wasn't sure what to expect, but Wine and Roses definitely delivered with gourmet bites, tasty libations and fun. At each seating was a decorative box of recipes with the 8 cocktails we would learn to make. We also were set up with the fresh ingredients, bottles of booze and glassware needed to craft each drink.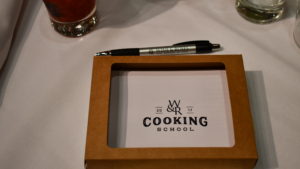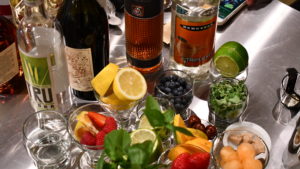 Perry guided us through each step in the process from a demonstration table outfitted with a large mirror. We were lucky she had a microphone to help us hear the instructions, especially once everyone loosened up a bit! We started out with the Yellin' Melon, a concoction of vodka, simple syrup, hand squeezed lemon juice and fresh Crenshaw melon.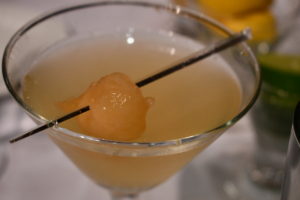 My favorite cocktail of the evening was the Berry Basil Bliss. I mean…it WAS my go-to summertime cocktail and I was finally going to get the recipe!!! Here is what I can tell you. It involves vodka, lemon juice, simple syrup, basil leaves and strawberries from the farm stand. It is the quintessential summer sipper.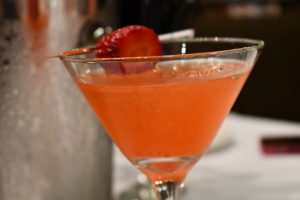 I also really enjoyed the Pineapple Express. Nothing screams summer like a succulent and sweet pineapple. Mix it up with some rum and you have some seriously happy guests. The cocktail magically transported me to the Hawaiian Islands, sipping the Pineapple Express poolside.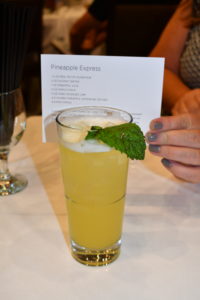 The food, as usual, was both comforting and inventive. They started things off with a prosciutto wrapped melon. The sweet melon comes from local farmer Drew Rotner of R and G Farms. Food doesn't get much fresher than that. By the 7th or 8th cocktail (I should disclose we only consumed two of the cocktails, but tasted each of the other 6) who doesn't love a great slider, fries or street tacos?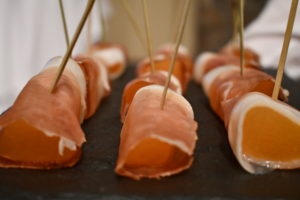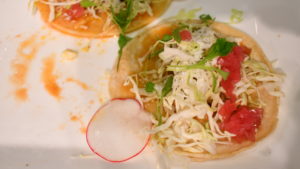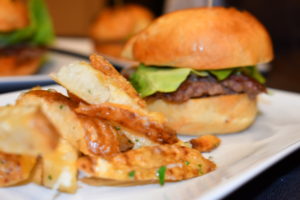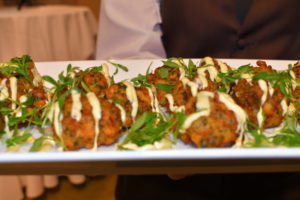 The Summertime Sangria was also a showstopper. A tumbler filled with rose, rum, pineapple juice, guava puree and club soda pleased this palate. Easy to drink and fruity, my friends would totally enjoy this on a hot summer day paired with some BBQ chicken or a spinach salad of strawberries with goat cheese.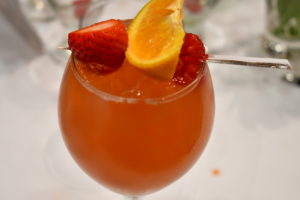 Next up was a Jalapeno Margarita. Perry demonstrated how to make the cocktail, but apparently, I wasn't paying close enough attention. My table learned the hard way that you should gently muddle the jalapenos, not pulverize them. So my insider tip is to pay attention to experts when attending a culinary class.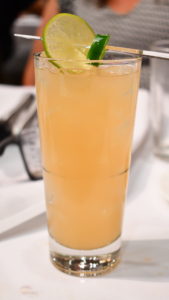 I was also excited to learn how to make a Manhattan. While I have enjoyed my share of this classic cocktail, I had never attempted to make one before. The orange peel and in-house brandied cherries rounded out the rye whisky for a perfect finish.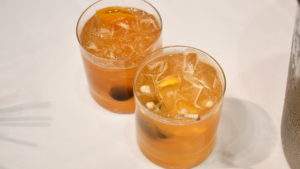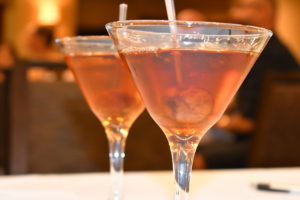 The night was crazy fun! It also gave us each a great appreciation for the attention to to detail bartenders execute to make a specialty cocktail. A few of us posed for pictures after the class was over!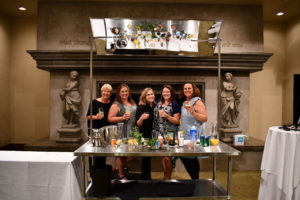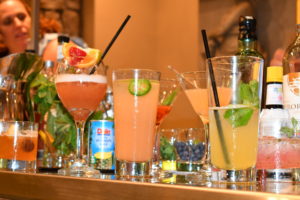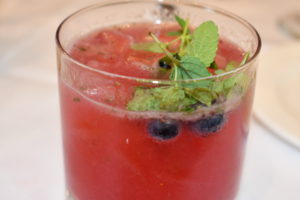 One of the other highlights of the night was hanging out with Towne House Sous Chef Bennyjan Peneyra, who attended the class. I had to stop and strike a pose with him…this guy is a beast in the kitchen and the nicest guy you will ever meet.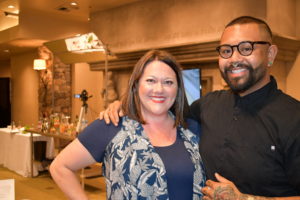 So if you ever get the chance to stay at Wine and Roses, or are a Lodi local looking for hand-crafted cocktails, stop by Towne House. Teresa and the rest of the staff will take care of you!
Cheers,
Fine Foodie Philanthropist
Suzanne Ledbetter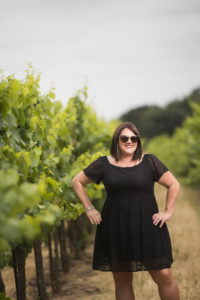 ---