Lodi's burgeoning wine industry tells a story of multi-generational farming families whose third and fourth generations have ascended to leadership roles. Many are now working in their family businesses and helping put Lodi wine on the map!
But did you know, the same can be said for Lodi's most storied restaurants as well? Earlier this year, Pietro's Trattoria of Lodi began the official process of handing over the helm in the kitchen to the Murdaca family's third generation, Pete Murdaca. They recently remodeled, revamped and rebooted to an eagerly anticipating Lodi community.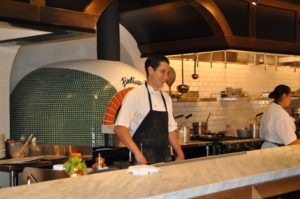 In essence, Pietro's doubled down on Lodi's growing popularity! While they have always been Lodi's go-to dining establishment, they will undoubtedly see a spike of tourists visiting with its refined decor, elegant bar and flavorful, authentic Italian food. Pietro's is a fabulous example of the local farm to fork movement! The vast garden on site supplies the restaurant with a bounty of produce and herbs used in tantalizing dishes on their menu.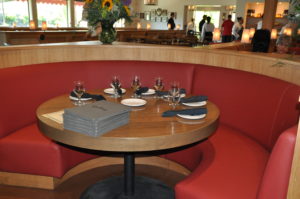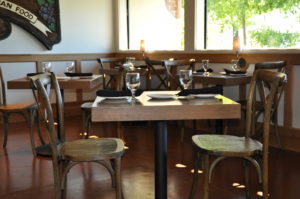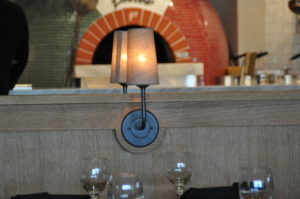 While the entrance to the restaurant stayed the same, just about everything else is new. The decor is warm, inviting and modern. The expanded bar was the biggest surprise. With seating for at least 10, I can see the bar brimming with informal business meetings, girl's nights out and the ever popular, but fairly rare, date night!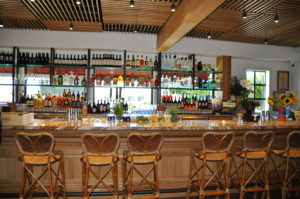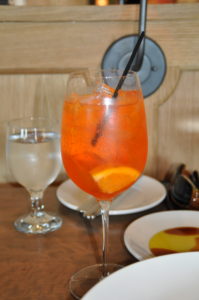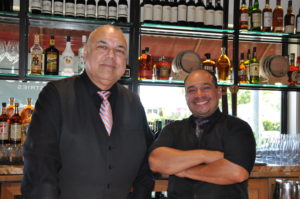 This particular visit, was during a sweltering heat wave and I can tell you, I was craving something refreshing. I chose the prosciutto and burrata appetizer. This dish is a perfect example of sophisticated simplicity. Pair it with a glass of Heritage Oak Sauvignon Blanc or Lange Twins Centennial Zinfandel, and I promise you won't be disappointed.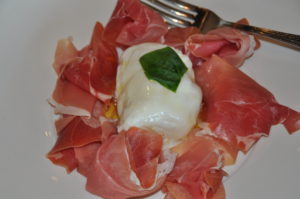 Luckily, everyone's favorite bread is still the same. Served with local olive oil and balsamic vinegar, I dare you not to have at least one piece!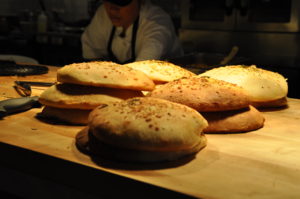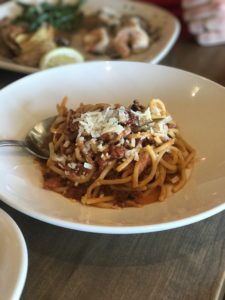 Oh…and did I mention Pietro's installed an amazing Mugnaini Pizza Oven, complete with mosaic tiles and the BEST way to cook a pizza! The Mugnaini is the mother of all pizza ovens, the Rolls Royce of them all! A friend suggested I try the Bianca pizza, with olive oil, cherry tomatoes, whole roasted garlic and basil. It was as light as a pizza can get, and yet, the simple, concise ingredients were my favorite part of the meal. I also really enjoyed the veal saltimbocca, with crispy layers of prosciutto, fresh sage leave and tender veal.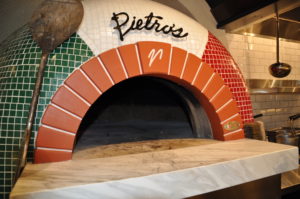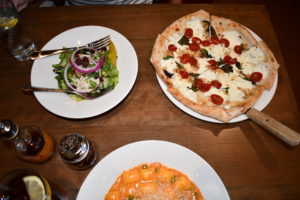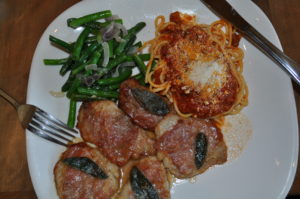 Its easy to root for the continued success of Pietro's and the entire Murdaca family. The Murdacas have long been one of the Lodi non-profit community's biggest champions. And if you follow along on my adventures, you know philanthropy is something I hold in high regard. Their staff is warm, attentive and professional. They were even kind enough to pose for a few pictures in the middle of a very busy dinner service!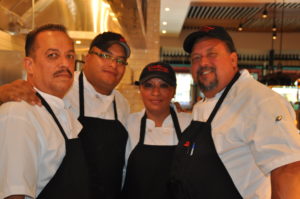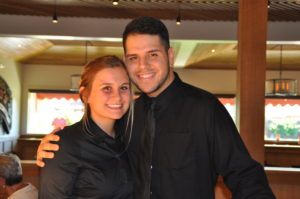 If you are planning a visit to Lodi, be sure to make a reservation at Pietro's Tartoria and beg for one of the booths alongside the kitchen. You will undoubtedly be greeted by either Jim, Annette or one of their friendly hostesses. And if you are looking for a wonderful spot to host a luncheon, shower or business meeting, don't forget they have a wide variety of dining ambiances. From outdoor dining to the wine room, Pietro's offers it all!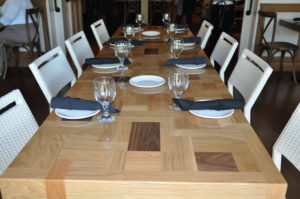 Cheers,
Fine Foodie Philanthropist
Suzanne Ledbetter