Lodi's Food, Wine and Beer Gift Guide
Yesterday, the hubby and I spent the afternoon Christmas shopping for our almost-five-year-old son, Chase. After stopping for a celebratory drink at our favorite local spot, Towne House Restaurant and slightly exhausted (after a week of the flu ravaged our home), we staggered home to wrap presents and plan out our last few gifts.
Much to my delight, one of my favorite childhood movies, "The Sound of Music" was playing on television. So I eagerly wrapped presents with abundant joy while excitedly singing along to the ever-cheerful "My Favorite Things!" The song immediately got my wheels turning.
How many of us are still scrambling to find the perfect Christmas gifts? How many of us have friends and family that are foodies? Wine lovers? Beer aficionados?  Well have no fear, the Fine Foodie Philanthropist is here, and I've compiled a list of all my favorite foodie finds in Lodi! The best part is you won't have to pay for rush shipping…just head to one of the Lodi establishments from my list to pick up the perfect last minute gifts!
For Your Foodie Friends
Wood Boards from Sargent Road Company at Boxwood Finch.
This food-grade cheese board can be used for just about anything you want. If you have a friend or family member who loves to entertain, I promise you they will love this board. I have one…and the craftsmanship is meticulous on these beauties.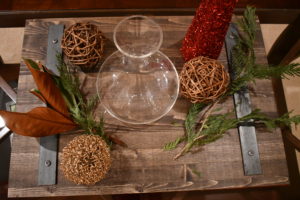 Olive Oil Sampler from Calivirgin
Who wouldn't appreciate these delicious olive oils produced by the Coldani Family for Calivirgin? This is the perfect way to introduce another local foodie to some of the best flavored olive oil I have ever had. This sampler set lets folks decide which flavors they want to pick up in full size. Oh…and it includes their barrel-aged balsamic vinegar that is hands down the most used food item in my kitchen.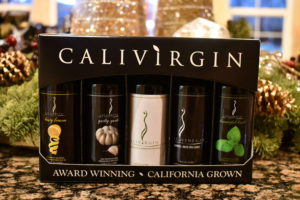 Cheese, Jams, Crackers and Chocolates from Cheese Central
Cheese Central has the widest selection of gourmet cheeses in our region. From the deliciously decadent Mt. Tam to my personal favorite, Old Amsterdam, there is a cheese for every flavor profile. Looking for something less perishable or to add to a basket? Pick up a jar of local Cherry Pepper Jelly, Bruno's Peppers, Fig Jam or mustards to complement the cheese lover's next charcuterie platter.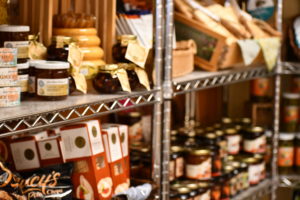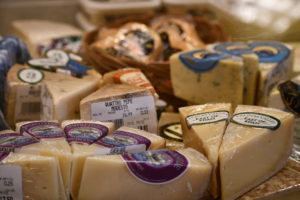 Lemon Curd from Cornerscone Bakery
Let's get real for a second. This stuff is delicious. Fresh lemon curd from Lodi's premier patisserie, Cornerscone Bakery is just what you need for the baker in your life. Sometimes it is the understated simplicity of a gift that makes it meaningful, and I can promise you that this lemon curd will satisfy the most discerning sweet tooth.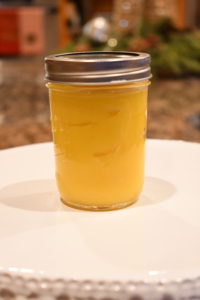 Rustic Crunch available at Boxwood Finch, House of Coffees 
If you are looking for a handmade, delicious treat for the teacher, babysitter or neighbor, look no further than Rustic Crunch. Unlike most commercialized versions of caramel popcorn, Liz Hittle's small batch Rustic Crunch is light as air and lives up to the Crunch in its name. Take my word for it…get some now.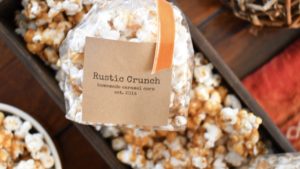 For your Beer Loving Friends
Gift Sets and Growlers from Five Window Beer Co.
The guys over at Five Window Beer Co. put out some seriously good beers. They have even thrown together some holiday gift packages for those of you struggling to think of a gift for your boyfriend, Dad or bestie who prefers a hoppy beer over a glass of Champagne! You can also pick up some growlers for your Christmas dinner or wrap it up as a gift.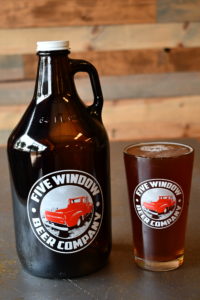 "Food on Tap" by Lori Rice, available on Amazon
Alright, this item isn't available locally, but you can Amazon this amazing cookbook for the beer and kitchen connoisseur in your life. I stumbled upon author Lori Rice's Instagram feed a while back and was inspired to purchase her latest cookbook, "Food on Tap" a few weeks ago. Rice explores cooking with Craft Beer from her perspective and I absolutely love how unique the recipes are in this cookbook. Just as wine is added to recipes, Food on Tap asserts that craft beer can elevate your culinary skills in the kitchen and make you want to explore more!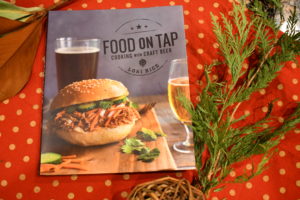 For the Wine Lover in your Life
Lodi Native Wines: Box Set of 6 Bottles at the Lodi Wine and Visitor Center
This is for the wine lover in your life. The serious, passionate, sophisticated wine lover. The natural wine movement has gained international traction, and Lodi Wine decided to try their hand at making beautiful, unadulterated Zinfandels. The wines reflect the terroir, fruit and growing season of Lodi's most storied varietal. Kudos to m2 Wines, St. Amant, Field's Family Wines, McCay Cellars, Maley Brothers Vineyards and Macchia Wines for producing such beauties in a bottle.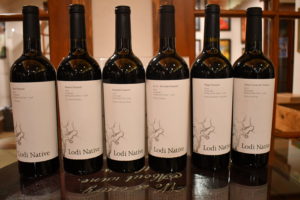 Wine Merchandise: Shirts, Hats, Wine Stoppers, Chocolate and so much more! Lodi Wine and Visitor Center
Looking for something fun, festive and wine related to give? The Lodi Wine and Visitor Center has a TON of fun and trendy wine related merchandise for the wine lover in your life. My favorite items are the t-shirts pictured below, with crazy graphic expressions for the social wino. With sayings like "When they Zag you Zin" and "Wines should be poured, not bored," all complete with the LOCA or Lodi Wine logos. I love that we can rep the 209 wine no matter where we travel with these jewel-toned tees. They also have baseball jersey style shirts, hats, travel bags, hilarious gift bags and so much more. And…they have foodie items like chalkboard cheeseboards, olive oils and gourmet chocolates. I can't believe how much of their merchandise is perfect for the Lodi wine lover!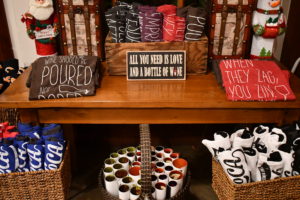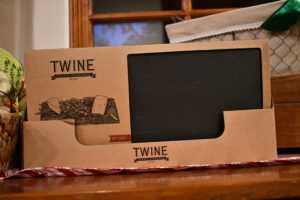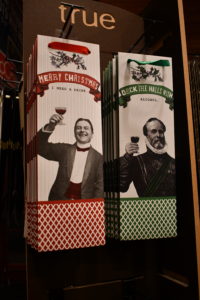 Sparkling from LVVR Sparkling Cellars or Bubbly from Riaza Wines
And when all else fails, you can always go with the most appreciated bottle for holiday get-togethers, Champagne! Of course here in Lodi, we call it something else and these two bottles are definitely noteworthy. I can't tell you how exciting it is to have Lodi wineries making sparkling wine in the method champenoise.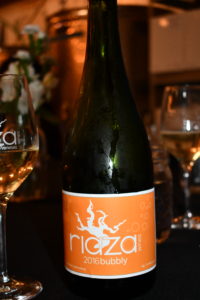 I hope these last minute suggestions make your life a little easier. Gift giving is always a challenge for me, but I would personally love to be on the receiving end of any of these items!
I will, however, leave you with one other option. For the folks in your life who are blessed, and love our community, consider giving to one of our amazing local non-profits! We have so many deserving charities in the region. Below is a link to those that are near and dear to my heart!
Lodi Boys and Girls Club
St. Joseph's Hospital
The Salvation Army Culinary Program
The Hutchins Street Square Foundation
The Lodi Community Foundation
The LOEL Center
I hope each of you embrace the holiday spirit and enjoy this time with family, friends, fine food, wine and of course…Philanthropy!
Cheers,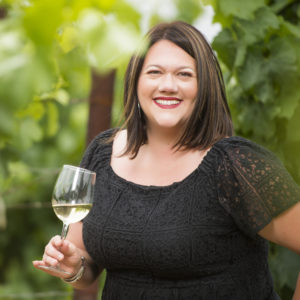 Fine Foodie Philanthropist
Suzanne Ledbetter