Over 400 guests donned big hats, big hearts and big pocketbooks for the Hospice of San Joaquin's Fourth Annual Kentucky Derby Fundraiser. The event, or shall I say spectacle, was held at the Sargent Equestrian Center on Saturday, May 6, 2017.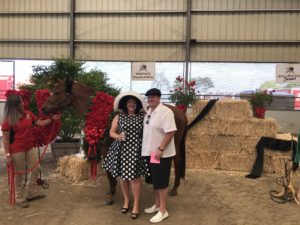 The Kentucky Derby is one of my favorite sporting events of the year. I mean, you get to put on a big hat, a classy sundress, enjoy a few cocktails and watch thoroughbred horses battle it out in one of the quickest and most anticipated sporting events of the year. What isn't to like?
These are all reasons why the Kentucky Derby Fundraiser is such a success! Let me set the stage…you walk in to a gigantic horse barn where we were greeted with auction booklets, mint juleps and the cutest little step and repeat for us to capture the day!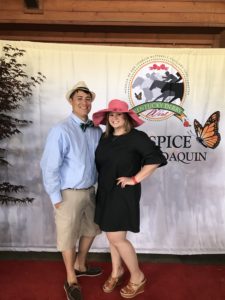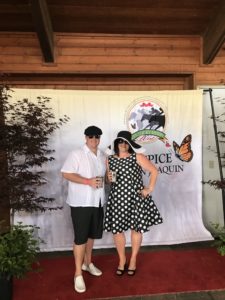 We snacked on culinary creations created by Thai Spices, bid on silent auction items and mingled with other supporters of SJ Hospice.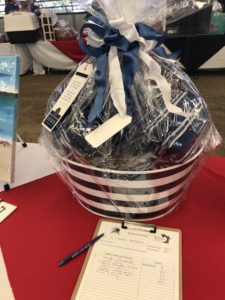 Guests then gathered in the main arena where we were able to watch all of the live action of the Derby from a large screen up front. The excitement built with each gallop of the horses, as guests that purchased raffle items were assigned a horse to root for. The crowd cheered with excitement as Always Dreaming raced across the finish line to take the bed of roses!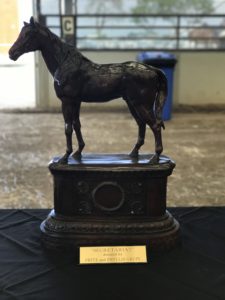 Next up was a live auction filled with unique items for our bidding. The highlights were a trip to Maui and a wheelbarrow of wine filled with incredible vintages of collectibles! Yours truly, may be planning a trip to Maui later this year! The evening was capped off with a delicious buffet dinner paired with award-winning wines donated from local Lodi wineries.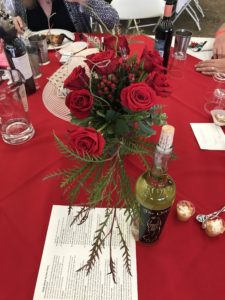 The annual event is a huge fundraiser for the not-for-profit SJ Hospice (this is important as some hospices are simply a for-profit business and do not offer the same level of services). With big hearts, over $100,000 was raised to benefit this worthy organization and all they do for terminally ill patients in their final days of life.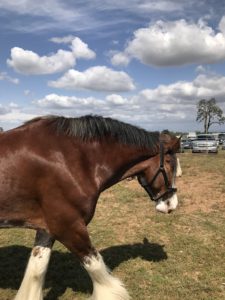 Events such as this require a ton of planning, logistics, energy and drive. When I attend a fundraiser I always think about how much time volunteers spent behind the scenes to make it happen. The Kentucky Derby was no exception. Kudos to Laura Heinitz and Sharon Stokes for co-chairing the event.
I am so grateful to the St. Joseph's Foundation of San Joaquin for inviting us to this fun-filled day of horse racing, food, drinks and philanthropy!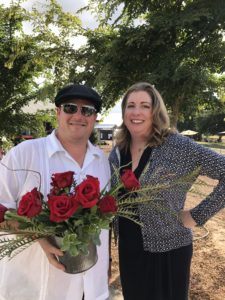 Hospice of San Joaquin is an incredibly worthy cause and I hope you may consider their organization when estate planning or making end of year donations (Disclaimer: I have no affiliation with this organization other than using their services).
Cheers to our community, the fabulous volunteers and the worthy causes they champion! Check back soon for more updates!
Fine Foodie Philanthropist
Suzanne Ledbetter