Each year 700 guests consisting of vintners, growers, sponsors and visitors converge upon Lodi Lake for an evening showcasing Lodi's most celebrated winegrape–Zinfandel! The evening is dubbed Vintner's Grille and features wine tasting, a family-style dinner crafted by Angelina's, live music by The Ben Kolber Project and dessert by Tony Lawrence, Wine Chef for You. This event is the official kickoff to Lodi Wine's Zinfest and sells out every single year!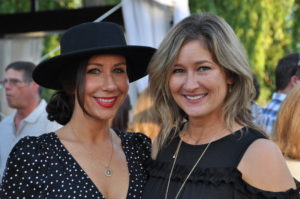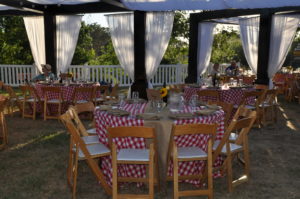 Upon arrival, we were treated to hand-passed appetizers and a LOCA branded wineglass. Our group bellied up to one of the wine stations for a sampling of Lodi's stunning rosés.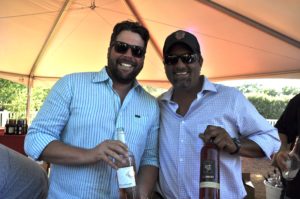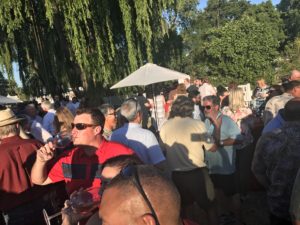 After mingling with industry insiders, guests head to their assigned tables for a farm to fork meal. The dinner started with a harvest salad showcasing local walnuts, chopped apple, crumbled blue cheese and dark leafy greens.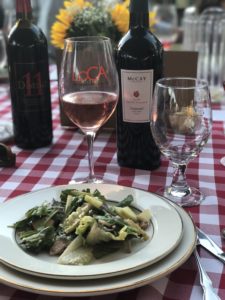 Next up the staff came out with HUGE platters of New York Prime Rib, Pesto Grilled Chicken with Pepper Jack Cheese, Creamy Pesto Rotini and Grilled Brussel Sprouts. Feeding 700 dinner guests in a timely manner is a logistical nightmare, but Angelina's always delivers. I can promise you one thing…you will never go hungry at Vintner's Grille!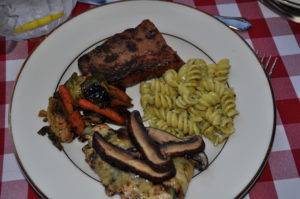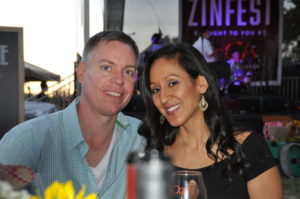 The best part of the evening is as the sun starts to set on Lodi Lake and the band fires up their instruments! I am always amazed watching a crowd of several hundred people rocking out on the dance floor to the tunes of The Ben Kolber Project. Kolber is a friend, farmer and owner of KG Management, who also happens to be a classically trained musician from the Berklee College of Music. He and his band nail it every year!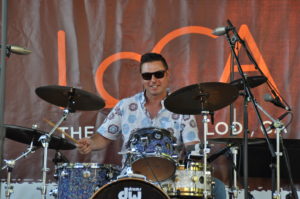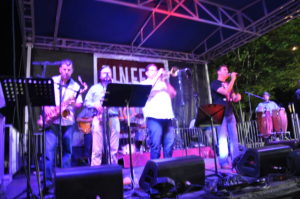 Out of all of the events that I attend in Lodi, the Vintner's Grille is by far my favorite. The staff at the Lodi Winegrape Commission does a fabulous job of putting on a memorable night. Thank you doesn't seem adequate enough to the crew who pulls it all together.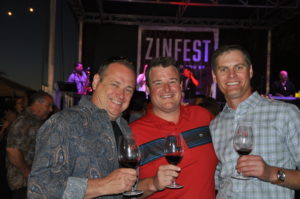 This event is attended by all of the folks behind Lodi Wine.  From the farmers who cultivate the grapes to the vintners that make the wine, to the farm equipment companies, insurers, sponsors, wine industry media and marketers…they all gather under a huge white tent to celebrate Lodi Zinfandel.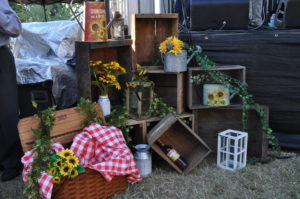 The Lodi AVA is home to over 100,000 acres of wine grapes. Located just 100 miles east of the San Francisco Bay  the region, historically known for Zinfandel, is producing beautiful wines made from a multitude of varietals. Winegrape growers have diversified their plantings to include varietals of the Southern Rhone, Portuguese, Spanish, German and Italian regions. In fact, in 2015, Lodi was honored as the Wine Enthusiast Region of the year! For more information, please head over to Lodi Wine.
Cheers to Lodi for another fantastic showcase of all that our region has to offer.
Fine Foodie Philanthropist
Suzanne Ledbetter