Fresno Food Expo Partners with Simon Majundar to Highlight the Valley's Culinary Credentials
A few weeks ago I was afforded an incredible opportunity from a childhood friend. She runs the Fresno Food Expo, the largest regional food show in America, and she had big news. Author, Broadcaster, and Food Network personality, Simon Majundar, would be attending the Fresno Food Expo for the second year in a row. And even more impressive, were his plans to sit down with owners, restaurateurs and the chef's behind the culinary gems of the Central Valley for a round table discussion.
On June 20th, these folks, an intimate crowd of thirty, gathered at the Annex Kitchen in Fresno. The goal; to serve as a catalyst in highlighting the region's bounty of agriculture and how to build stronger food communities.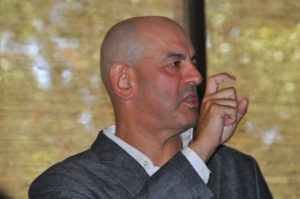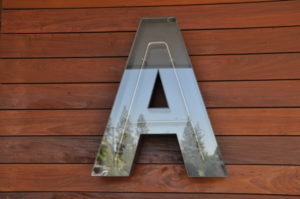 Upon arriving we were greeted by the gracious staff of the Fresno Food Expo and ushered into the rustic, industrial yet modern dining room of The Annex Kitchen. Guests mingled while tasting wine supplied by CRU Winery Company, beer samplings from Tioga Sequoia Brewing Company, beautiful platters of charcuterie courtesy of Busetto Foods and tasty olive oils from ENZO Olive Oil. I mean…talk about celebrating the foodie fabulousness of our region, right?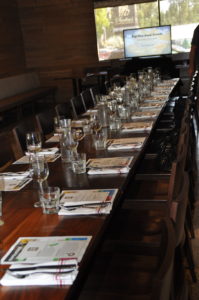 As the only blogger in the room, I did my best to introduce myself to many of the restaurateurs. Growing up in Fresno, many of my favorite dining establishments were present for the luncheon, including the iconic Erna's Elderberry House and Max's Bistro. I was also thrilled to meet the owners of Trelio and Limón Peruvian Cuisine. There was an invigorating conversation with Simon regarding my  new adventure with blogging, and it was inspiring to say the least.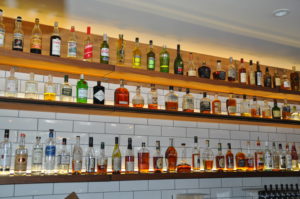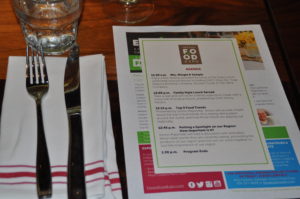 As the program progressed, we were shown a delicious line-up of family style plates showcasing local producers. First up was a salad of ripe local peaches, delicious burratta and pickled onions. There was also a beautiful beef tartare with arugula, parmesan and wild mushrooms. Last on the lineup were two tantalizing pizzas: a Bianca with sausage, sage and ENZO Fresno Chile pepper Olive Oil and a local favorite featuring the fresh corn from the Fresno State University Farm Store.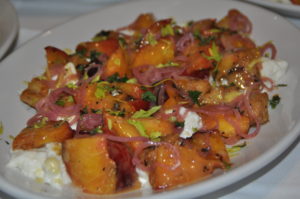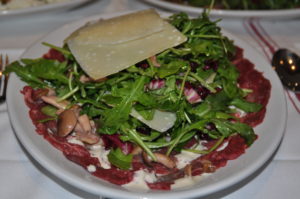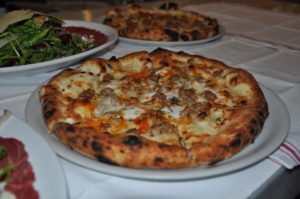 Chef Majundar then presented his version of the top five food trends around the world and how they are playing out regionally.
Hyperlocal Sourcing

:

We live in the food capital of the world. With the most beautiful produce ever created. Folks want to know where their food is grown, or even the name of the farm…think Niman Pork or Mary's Chicken. I personally see this playing out a lot in Lodi right now. Restaurants are using social media to identify where the produce highlighted in their dishes is coming from and adding meaningful descriptors on menus. Farmers, in turn, are highlighting which restaurants are using their product. It is a win-win for food enthusiasts!


Food Communities: 

This is a very important part of the message! The restaurants, owners, chefs, farmers, wine and spirit producers, distributors…all need to band together and build a strong network. For example, on a chef's one night off a week, he might dine out at another local restaurant and share his experience on social media, essentially giving that restaurant a third party endorsement. It might mean gathering after work once a month for Industry Insider nights where chefs can gather over a few beers and chew the fat over the challenges and opportunities they might share in common. It is SO much more than this…but I'm long-winded as it is.

                                                           

                    

Natural Wine:

Majundar spoke of the current emphasis to make natural wines and feature them in local restaurants. He recommended that restaurateurs inform guests that their wine menu features natural wines and what the term actually means. Ironically, I was aware of this trend given that here in Lodi, several wineries have launched their own version of natural wines called the Lodi Native project. It has been a huge hit! 

Rediscovering Brandy, Boutique Spirits 
If you travel at all, I am guessing you have seen this trend playing out in all its glory. Most of the restaurants in San Francisco or Healdsburg, for example, are only featuring small batch, boutique distilled spirits. The focus, once again, goes back to the local, or even hyper-local emphasis in the food, wine and spirits world. The rise of Brandy is an excellent example.

Rediscovering Table Side Presentation

 

Does everyone remember the 80's and 90's fine dining scenes of servers in tuxedos making Caesar Salad table side? Well it's back…sort of. Simon suggests that food is entertainment and that we have abandoned the theater of it all! Across the country we are seeing more and more establishments bring back the theater of dining. From shrimp grilled table side, to the classic flombe of Banana Fosters, diners are celebrating the spectacle of eating out again!

He also shared with us a few trends he doesn't love, including the use of truffle oil, half plate presentations, a chef's stringent rules regarding substitutions, and the popular trend of serving food on wood cutting boards or platters. 
On a side note, I would like to commend Mr. Majundar for his incredibly welcoming demeanor and enthusiasm for conversing with the guests. For me, the greatest part was his genuine affection for the Central Valley, a region that often undermines its own incredible culinary value.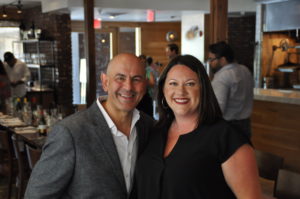 Kudos to the Fresno Food Expo for bringing together the Valley's food community, to Simon Majundar for championing our cause, and to the restaurateurs who were able to attend. And also a HUGE thank you to the Annex Kitchen and the Pardini Family for hosting this fabulous event! May the valley I was born in, and the region that I live in, find its place to the top of the world's food destinations as it deserves!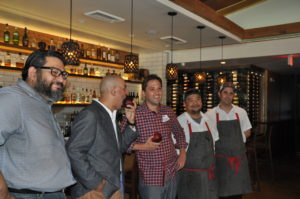 The event that inspires all of this awesomeness is the Fresno Food Expo! The Fresno Food Expo will be held on Wednesday, July 26th and Thursday, July 27, 2017, for tickets and information, please click here! Simon Majundar will be back on Thursday for Expolicious, so do not miss this opportunity to explore the amazing foodie finds of our region, connect with local producers and sample some of the best dishes in the Central Valley. 

Fresno Food Expo: The Fresno Food Expo provides a platform that increases the commerce and connectivity of Central California food and beverage related companies, while creating a regional identity centered on the celebration of food production and the experience food inspires.
Cheers,
Fine Foodie Philanthropist
Suzanne Ledbetter